SNAP LOCKDOWN SERVICE UPDATE
we are still here for you. Just in a different way.
We provide a range of centre-based and outreach programs and services to address complex issues. Services and programs includes information, referral and support; emergency relief, material aid and financial counselling; skill development and pathways to education and employment; social inclusion events and more.
Reached Through Education and Skills Development
distributed in emergency relief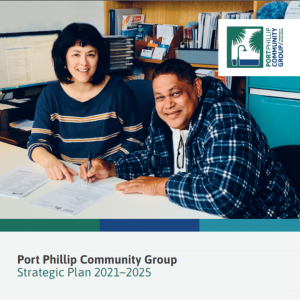 News
We have been working hard over the past months to put together our Strategic Plan for 2021-2025. During the life of this plan, PPCG will celebrate 50 years of working alongside this incredible community!
Read More »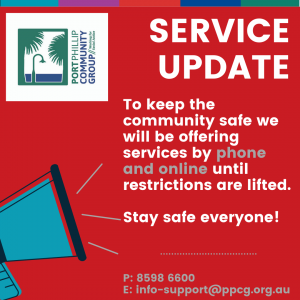 News
To keep the community safe during this snap lockdown, PPCG will be offering support by phone and online until restrictions are lifted.
Read More »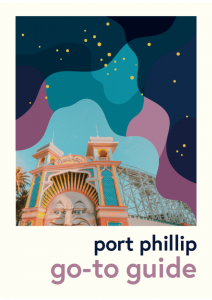 News
The new version of the Go-to Guide is now available! Developed by PPCG and Housing First, and supported by the City of Port Phillip, this amazing little guide has everything that you need to know about services in the local area.
Read More »
Like what we do? Donate now and make a difference
Your valuable gifts can help provide food, care and support to vulnerable people