Port Phillip Community Group
PPCG provides services to individuals and families from a wide range of backgrounds and with a diverse set of needs. People using our services may be managing multiple and complex issues such as mental and physical health needs, housing insecurity, family violence, chronically low income, drug and alcohol dependency, and unemployment.
Our service model incorporates a client centred, open door policy combined with collaboration and partnerships that build on feedback from key stakeholders and community. Our work includes:
Information, referral and support including emergency relief and material aid
Financial counselling, tax help, and no interest loans
Community engagement and inclusion through social, recreational and well-being groups
Education and skills development along with pathways to employment
Advocacy to reduce inequity, social exclusion and poverty.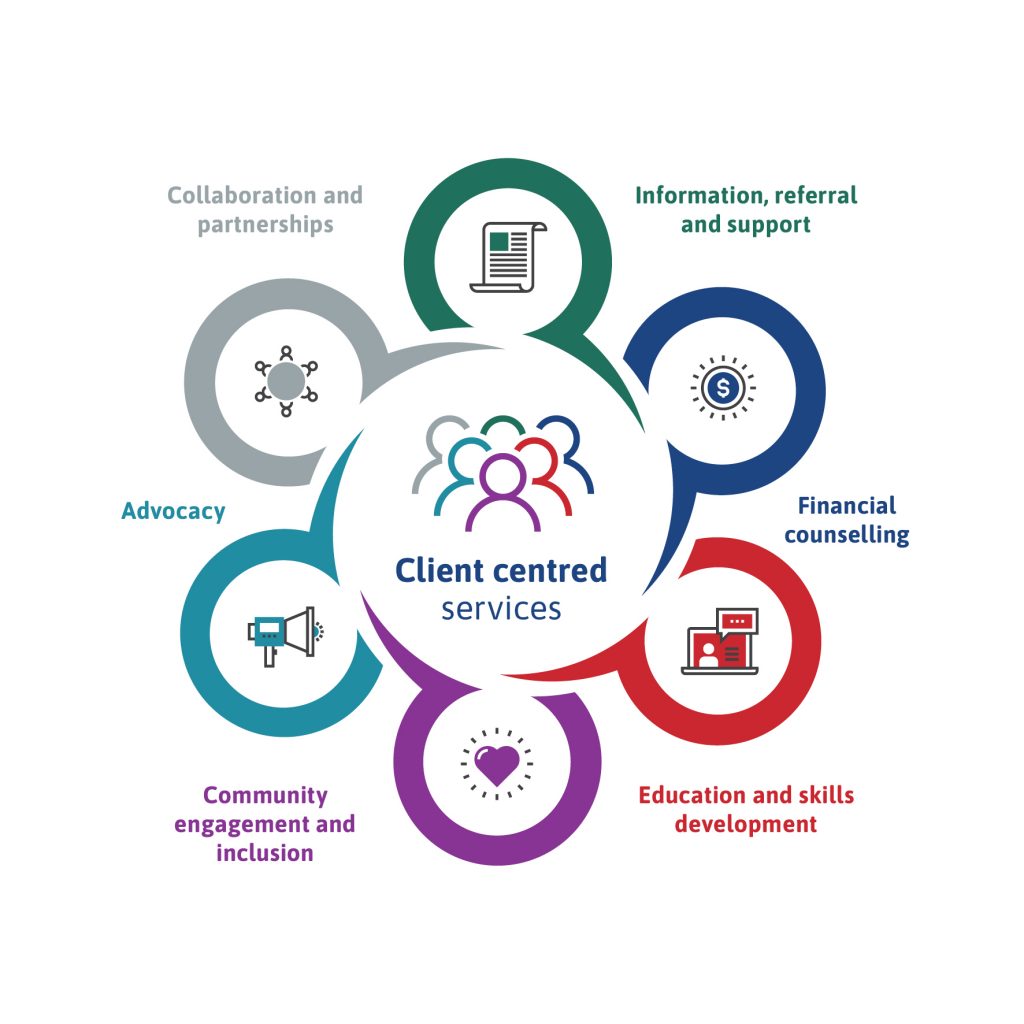 Vision, purpose, Mission and Values
Our Vision: 
A fair, just and inclusive community.
Our Purpose: 
We support individuals, families and
communities to live with dignity and self-determination.
Our Mission:  
We provide responsive services in partnership
with individuals, families and communities to empower
people to achieve their goals.
Our Values:
Respect – we treat all people and each other with dignity
and respect
Equity – we promote fair and equitable access to all
of our services and resources
Inclusiveness – we embrace diversity, celebrate difference,
and encourage participation
Empowerment – we work with individuals, families and
communities to build on their strengths and to achieve their goals
Accountability – we approach our work in open and
transparent ways and encourage feedback to improve our
services and resources
Like what we do? Donate now and make a difference
Your valuable gifts can help provide food, care and support to vulnerable people