PPCG is governed by a volunteer Board of Management elected annually by members.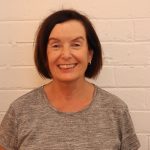 Gina has a Masters of Organisational Change, and a Bachelor in International Politics and Anthropology.
In a professional career spanning over 40 years, Gina has worked in the community and human services sector in program management and direct service delivery leading improvements in the lives of children, youth and families and promoting health and wellbeing initiatives in the community.
Her involvement with PPCG has been long term dating back to her role as a past elected Councillor of the City of St Kilda (prior to the formation of the City of Port Phillip), and as a member of the Community Consultative Group.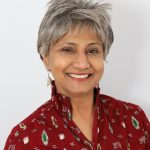 Veena Mishra
Executive Officer
Veena joined PPCG as Executive Officer in April 2023. She has extensive experience within health, disability and primary healthcare. A Science Graduate with a Master's in Business Administration, she is passionate about health equity and social justice. She is a graduate of the Australian Institute of Company Directors and co-founder of a health promotion company. Veena in the past was Chair of Kalparrin and she currently is on the Board of Rural Northwest Health in regional Victoria.
Veena's roles have progressively led to areas such as leading change and developing outcomes-based funding models. She completed a values-based leadership program with the Sisters of Mercy and describes her leadership style as collaborative. Veena has assisted clients with disability housing, family violence and community mental health.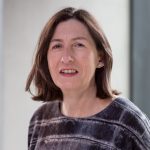 Elizabeth Jennings
Treasurer | 2020
Commencing work in banking, Elizabeth moved into the government and not-for-profit sectors to support her commitment to community organisations and social justice. She was Chief Financial Officer at Victoria Legal Aid, Head of Strategic Finance at World Vision Australia and the Director of Corporate and Community Services at the Shire of Yarra Ranges.
Elizabeth has served on a number of boards and currently is a board member of the Donkey Wheel Foundation and the Port Phillip Community Group. She holds degrees in Commerce and Arts, a Master of Assessment and Evaluation from the University of Melbourne, and a Master of Business from Swinburne University. She is also a graduate of the Australian Institute of Company Directors.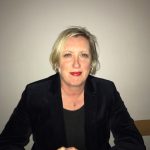 Susanne Birks
Board Member | 2018
Susanne has a Bachelor of Health Science (Nursing), Master of Health Administration, and Executive Leadership Program at University of Oxford (Said Business School).
She is currently working at Alfred Health as Manager of Community Psychiatry (Mental and Addiction Health). She has been in the field of mental health for over 30 years in direct care, leadership and management positions.
Susanne's professional interests include social justice, mental health, housing and homelessness, complex needs and risk assessment and management; all of which reflect PPCG's primary focus in delivering its range of innovative services to people and communities in the City of Port Phillip.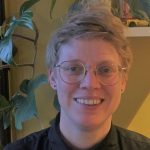 Claire Edmanson
Board Member | 2018
Claire has a Bachelor of Social Work.
Claire is the Program Manager Youth Services, Salvation Army Youth Services supporting the delivery of a range of client services and case management in both St Kilda and Fitzroy.
Claire has worked at the Salvation Army since 2010 in a variety of roles including after-hours refugee support, and intensive outreach case management. Claire has expertise and experience working in a crisis setting with a focus on high and complex needs of young people and families.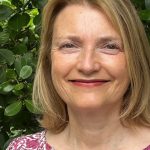 Julie Margetts
Board Member | 2022
Julie has worked as a Human Resources Manager for over 25 years in complex organisations across a range of industries including manufacturing, oil and gas and construction.
She holds an Honours Science Degree from the University of Melbourne, a Bachelor of Business (Human Resources and Industrial Relations) from RMIT and is a graduate of the Australian Institute of Company Directors.
Julie has a particular interest in social justice and community support.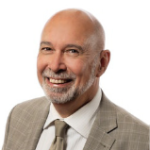 Philip Eggleston
Board Member | 2023
Philip has a Bachelor of Applied Science (Landscape Architecture) and is a Graduate of the Australian Institute of Company Directors. He is currently a Non-Executive Director of Goulburn Ovens TAFE.
Philip has a background in Government, Human Services, Education, Legislation, Policy, Landscape Architecture and the Funeral Industry, and has wide and diverse experience across State and Local Government and the private sector.
Philip brings experience in Staff Development, Human Resources and Corporate Governance. He demonstrates effective leadership with an ability to set strategy and direction; to refine and tailor leadership to the business environment, is highly risk aware and is a decisive operator capable of influencing strategy by successfully negotiating with decision-makers.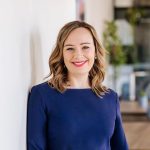 Kelly Ralph
Board Member | 2023
Kelly is an employment and industrial lawyer with experience across a number of industries including postal services, financial services, not-for-profit, social and community services, and health care as well as local, state and federal government.
Kelly's experience includes legal and compliance advice, strategic direction, risk management and dispute resolution.
Prior to being admitted as a lawyer, Kelly worked as a business analyst in financial services and brings a deep understanding of commercial and community drivers.
Kelly's experience in client services has led to growing interest in supporting communities in need.
Like what we do? Donate now and make a difference
Your valuable gifts can help provide food, care and support to vulnerable people