We are looking for a volunteer to join our team at Alma Road Community House. ARCH is a neighbourhood house located in St Kilda East. We host social groups, classes, workshops, meetings, birthday parties and more. With a range of rooms, kitchenette, courtyard, community garden and playground access, this welcoming and inclusive space is open to all members of the community to either hire, or attend scheduled groups and events.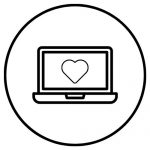 COMMUNICATIONS SUPPORT
Utilise your skills in digital promotion to bring some fresh ideas to the ARCH Facebook page, newsletter and other digital promotion.
We are hoping to confirm our team for 2022 as soon as possible, so please apply now. If you have any questions about the role, please email or phone us on (03) 8598 6600.